E-NEWSLETTER
October, 2023

October is Election Month
Elections will be held at this month's Membership Meeting to determine the leadership of our club and, to ensure the continuity of our operations, our elections for Officers are staggered.
This year, we will be casting our votes for the President and Treasurer positions. We are thrilled to announce that Bill Owen has been nominated to fill the President's position. Bill & Nancy's dedication to our club and their passion for our mission make him an excellent candidate for this role.


Bill and Nancy Owen


Additionally, we are delighted to share that John Lepore has accepted the nomination to serve another term as the Club's Treasurer. John's experience and commitment to our financial stability have been invaluable, and we are fortunate to have him continue in this role.


To be eligible for nomination, a Club member must meet the following criteria:
- Be in good standing with all dues paid.
- Be able to attend a minimum of 60% of scheduled Club meetings and Executive Committee sessions.
- Be willing to participate actively in Club activities and events.
Please mark your calendars and plan to attend the Membership Meeting to cast your vote and support the candidates who will lead us forward.
E-Newsletter & Website Survey

The Club is currently in the process of reviewing our website and e-newsletter to ensure they effectively cater to the needs of our members.

To gather your valuable input, we've prepared a brief online survey that will take just 5 to 10 minutes of your time. An email containing the survey will be sent out to all members in a few days or you can access it now by clicking on the link below.

Should you have any questions or require assistance with any website issues, please don't hesitate to contact Rick Goble at (763) 232-9436.

We sincerely appreciate your participation in helping us enhance our club's online presence. Thank you in advance for your valuable feedback.


Click here to go to the survey.
Welcome Last Month's
New Members
The club would like to extend a warm welcome to the following new members who joined last month. We are thrilled to have them on board and, with their addition, our club's membership has now reached an impressive total of 95!
Dave and Mary Murry with their 1972 Dodge D100 Pickup
Marc and Elizabeth Nunn with their 2019 Chevrolet Corvette Stingray
Jim and Patti Price with their 1959 International Sightliner, 1972 AMC Jeep CJ5 and 1974 AMC Javelin AMX
Janet and Duane Tomono with their 1969 & 1971 Chevrolet Camaro Z28s, 1970 Datsun 240Z,

1971 Toyota Crown & 1994 Mazda Miata.

Click here to view the Club's Roster for more details.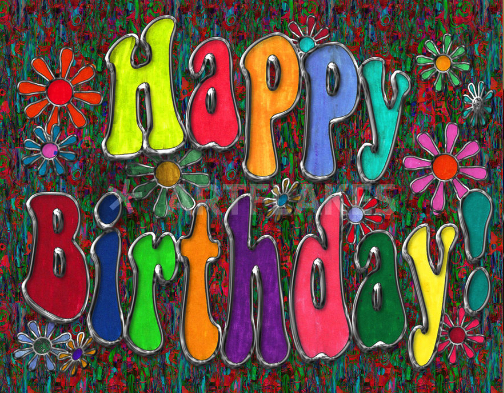 The club extends its warmest birthday wishes to the following members, spouses and/or significant others:


Dab Eskola 10/4
Jan Titus 10/5
Diane Morris 10/6
Jeanne Capshaw 10/7
Glen Capshaw 10/12
Nancy Owen 10/13
Carol Vigneron 10/13
Kevin Welch 10/14
Nancy Hess 10/21
Robert Means 10/23
Rich Baricza 10/31

The provided information is sourced from the club's roster. Kindly inform us of any errors or omissions so that we can rectify them promptly.


Here are some fresh additions to the club's vehicle roster, brought in by new members or additions to the collections of our existing members.


New Members Jim and Patti Price's 1974 AMC Javelin AMX


New Mebmer Joe Benson's 2006 Chevrolet Corvette


Eric and Carol Vigneron's 1965 Chevrolet Chevelle Malibu

Click here to see what's new with our member's rides.
Our club is currently placing a strong emphasis on boosting member engagement and participation in both our sponsored events and those we attend as a group. With summer behind us and the delightful weather ahead, we are eager to seize every opportunity to immerse ourselves in the multitude of car activities our area has to offer.
This Month's Upcoming Events
The club is hitting it hard in October!

In addition to the monthly luncheon at the Verrado Grille arranged by Bill Owen, Brent Berrett has been working tirelessly on what will undoubtedly be our biggest event of the year - Cars and Cocktails at the Country Club of Estrella.

Jim Leader continues to impress us all with his exceptional leadership skills, and with the exciting car shows we're planning to attend, we have high hopes that the club will bring home a multitude of awards.


10/03 - Goodyear Police National Night Out 2023
- For those who are participating in this event and wish to caravan with us, we will meet at the Safeway parking lot and leave promptly at 4:30. Click here for more details about this event.


10/12 - Lunch at the Vic
- Thanks to Jordan Rands and Bill Owen, we will be hanging out and soaking up some of the best views in the valley. You won't want to miss out on the delicious food and great company. Click here for more details about this event.
10/14-
Monthly Membership Meeting - Currently scheduled for 9 am at Starpointe Residents Club. Membership will be notified by email if the location changes.
10/14 - Cars & Cocktails
- This event promises to be the biggest car extravaganza we've had in quite some time, and are expecting a large turnout of club members and Estrella Mountain residents to participate. Click here for more details about this event.
10/21 - Matco Tools Phoenix Children's Hospital Car Show
- The White Tanks Car Club is hosting this show at Speedway Motors in Tolleson. It's close and the $10 registration fee goes to a good cause. Click here for more details about this event.
10/28 - Cars and Coffee -
8 - 10 am in the Safeway Parking lot at 9890 South Estrella Parkway, Goodyear.

Appreciation goes out to all the enthusiastic club members who actively participated in our recent club events. If you couldn't be part of the excitement, fret not – you can relive all the fun by simply clicking on the links below to discover what you missed!
Dwarf Car Museum and Lunch at Raceway Grille
Click here to view more photos from this outing.
Estrella Foothills High School Homecoming Parade


Click here to view more photos of the parade.
Youngker High School Car Show


Click here to view more photos of the Youngker Car Show.
Click here to view photos from other past events.
Last Month's Award Winners

Club members can share their recommendations for reliable businesses or service providers. This enables members to submit their recommendations, including the business name, contact information, and a brief testimonial explaining their positive experience.
No referrals were made last month.

DISCLAIMER - When viewing these referrals it's important to keep in mind that they are recommendations for individual members and aren't endorsements by the club.



Do you have an item you'd like to sell and believe it could pique the interest of fellow club members? The club would be delighted to feature it in the newsletter. If you have something you'd like to offer, kindly send all pertinent details to Rick Goble at rick.goble@icloud.com.


No items were submitted for this month.
The club's leadership team is committed to keeping everyone informed and ensuring that no one misses out on any exciting updates. If you wish to include your significant other in receiving these messages and more from the club, kindly provide their email address to rick.goble@icloud.com, and we will gladly add them to our mailing list.

We Value Member's Opinions
We highly value feedback from our members. If you have anything you would like to share, simply click on the link below to access the contact information.


Click here to view list of Officers & Directors
Estrella Mountain Car Club Foundation
Po. Box 5583, Goodyear, AZ 85338
| | |
| --- | --- |
| Create and share beautiful email templates | |